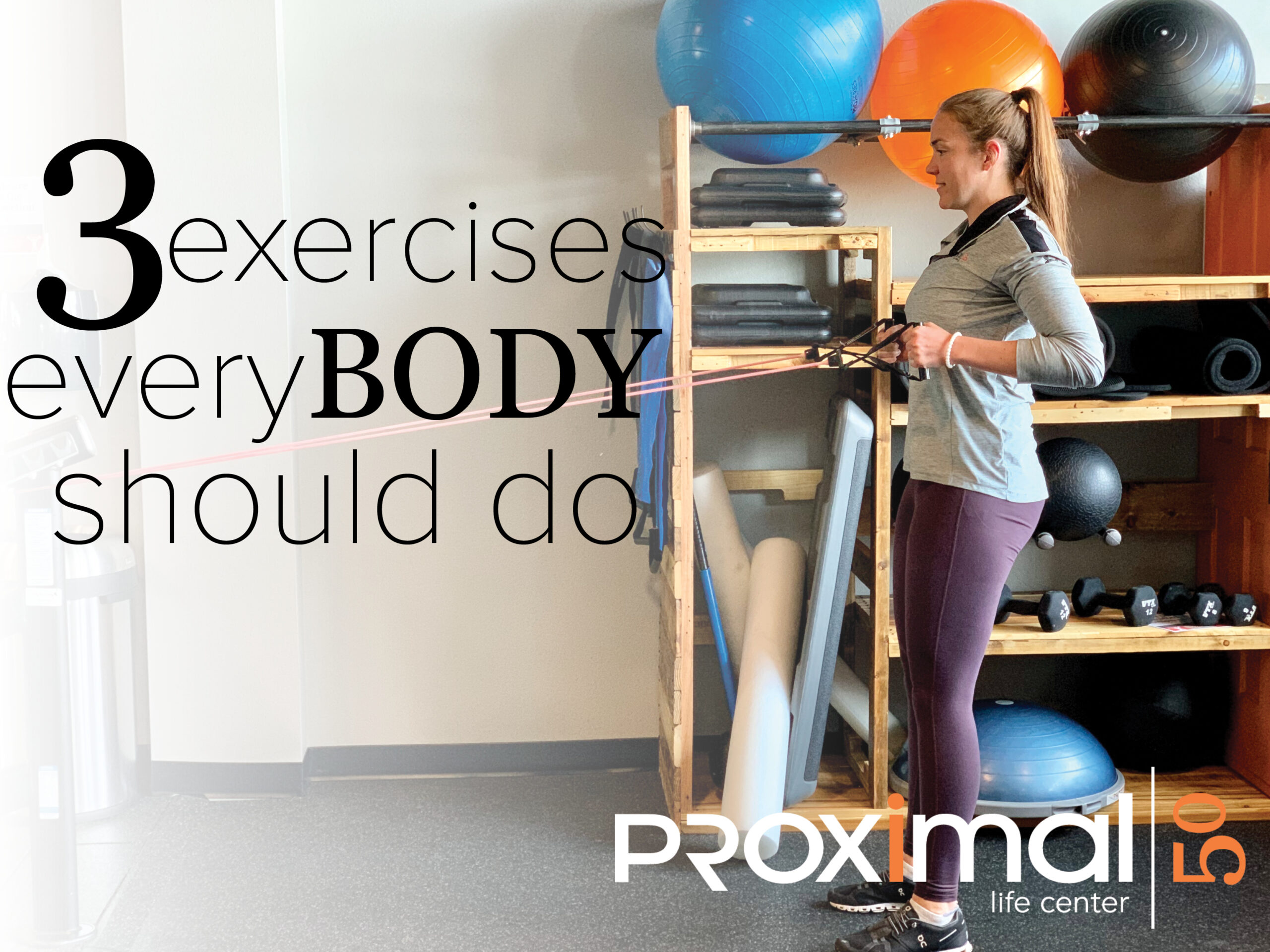 Tana Trotter, PT, DPT
Physical Therapist
The last progression in Tana's 3 Exercises EveryBODY Should Do series. If you haven't yet, check out level 1 and level 2 before moving onto level 3 below.
Banded Lateral Walking
Why?

This exercises challenges the endurance and control in the hips which are our biggest joint supporters.

How?

Tie a band around your ankles. Keep feet hip width apart as you step laterally without moving upper body side to side. 
TRX Row
Why?

Using body weight is always a great way to challenge our strength. 

How?

Hold onto TRX strap and slowly walk feet under. Keeping body in straight line, pull body up until hands are at chest while squeezing shoulder blades together. 
Wood Chop
Why?

Combining rotation with flexion increases the muscles used in the movement. 

How?

Place a band or cable at a higher attachment point. Step away from attachment until the band or cable is tight. Slowly rotate across and down to the opposite hip. Slowly control back to the starting point. 
https://www.proximal50.com/wp-content/uploads/2020/06/3-Exercise-EverBODY-scaled.jpg
1920
2560
Katie Kost
https://proximal50.com/wp-content/uploads/2022/08/Proximal_CMYK.png
Katie Kost
2020-08-12 19:00:11
2020-08-12 19:00:11
3 Workouts EveryBODY Should Do - Level 3