WE MADE DOWNTOWN STRONGER
Our downtown location is real old but damn does she look good. Proximal50 Downtown was originally build back in 1929 as the International Harvester Garage.
We made sure to keep those massive windows, high ceilings and exposed brick to make it feel like you are the star of your own workout video.
You already know we have a high standard for the equipment we put in our gyms and you'll find them at both of our locations. However, downtown offers some amazing additions like the Warehouse and Proximal Pulse.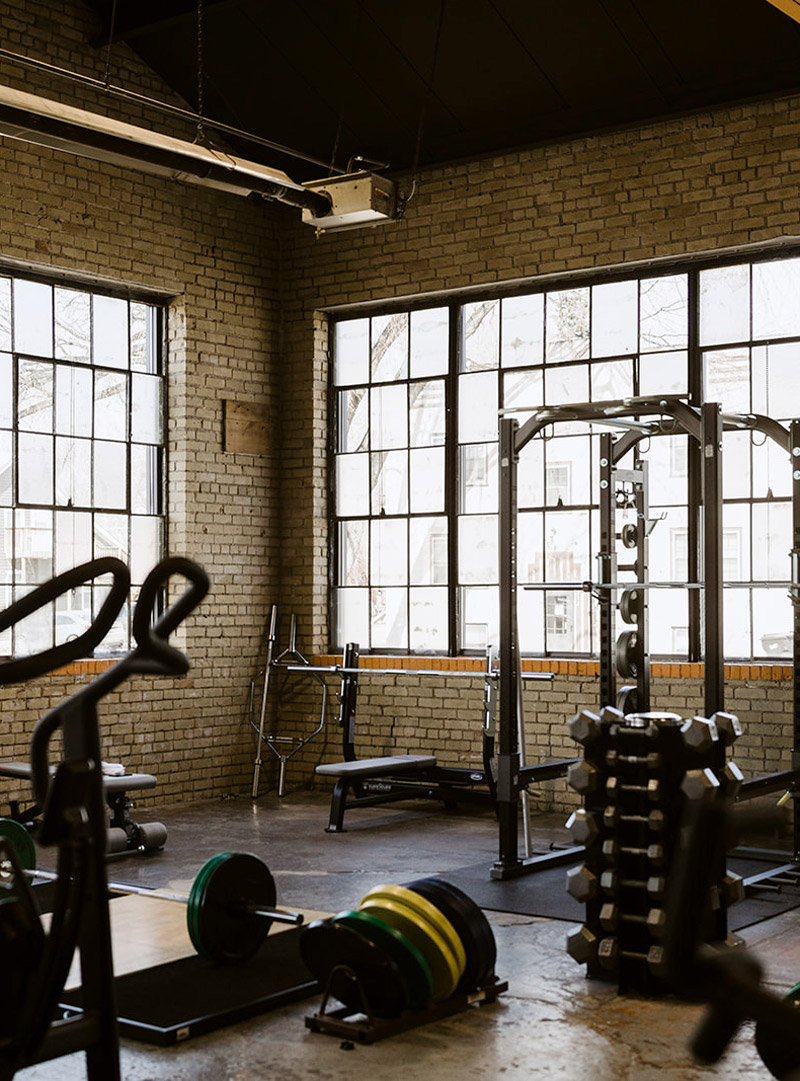 The Warehouse at Proximal50 Downtown is a strength and conditioning studio focusing on functional training and Olympic Lifting. It's home to Proximal Pulse (our very own heart-rate training group workout). For Olympic Lifters this will be your homebase to take advantage of olympic platforms, squat racks, bench press sets. We also have battle ropes, landmines, rowers, and Matrix S Drive treadmills for those looking to try something new.