Cooking oils are a great way to get healthy fats – essential to overall health – into your diet. Think of fat as our reserve, our long-term source of energy. It also helps us digest fat-soluble vitamins like A, D, E and K. It keeps our brains, cells, hormones, tissue, hair, skin and nails healthy.
An oil's smoke point is the temperature at which it will start to smoke and break down. If cooking oil starts to smoke, it should be discarded. It's likely lost some of its nutritional value, and it could impart a bitter, unpleasant taste to your food.
Oils should be stored in a cool, dry place and to  minimize the degrading effects of heat and light, oils should be removed from cold storage just long enough for use.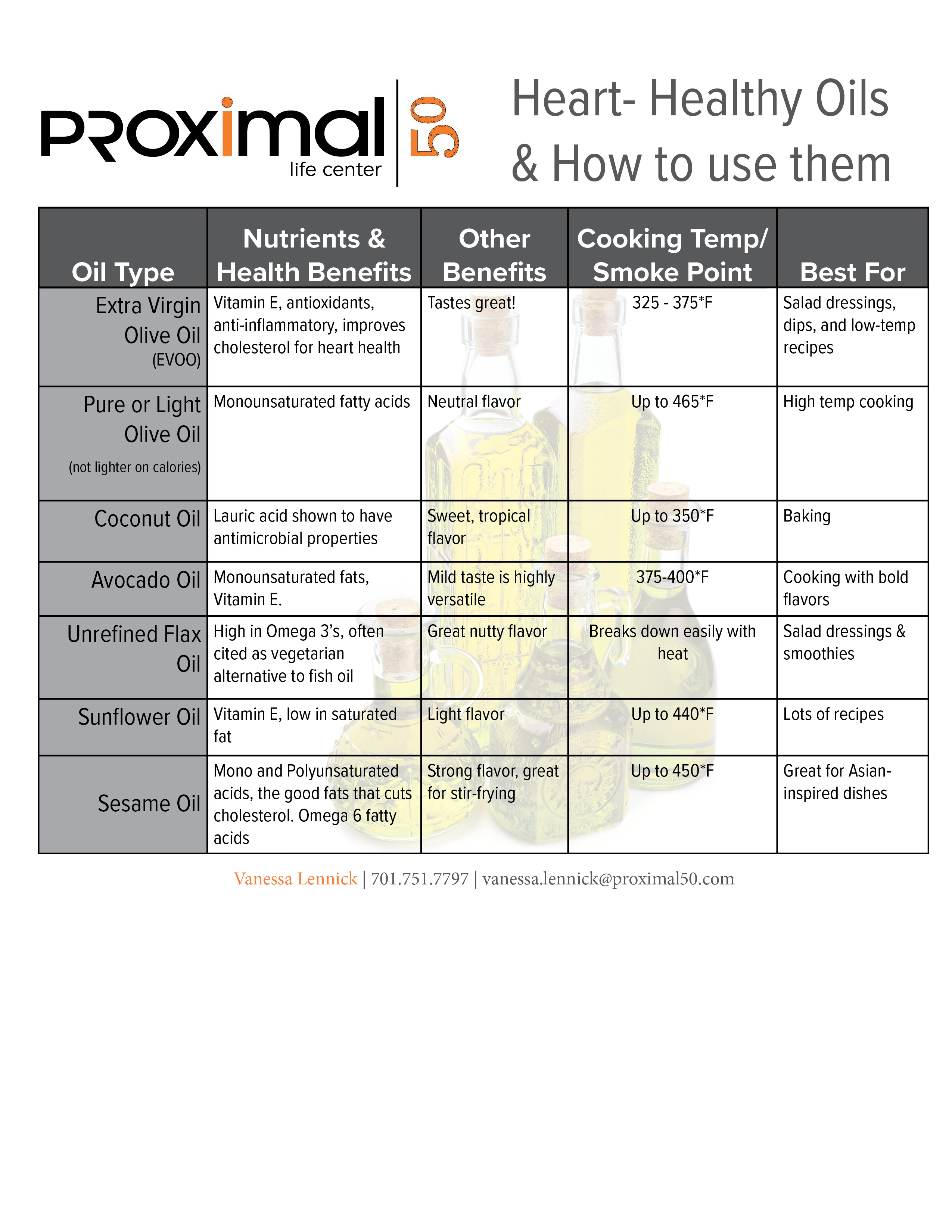 https://www.proximal50.com/wp-content/uploads/2017/10/Heart-Healthy-Oils-Blog-Image.jpg
1333
3363
Katie Kost
https://proximal50.com/wp-content/uploads/2022/08/Proximal_CMYK.png
Katie Kost
2017-10-27 15:47:08
2019-05-05 22:01:25
Cooking Oils - what you need to know now!