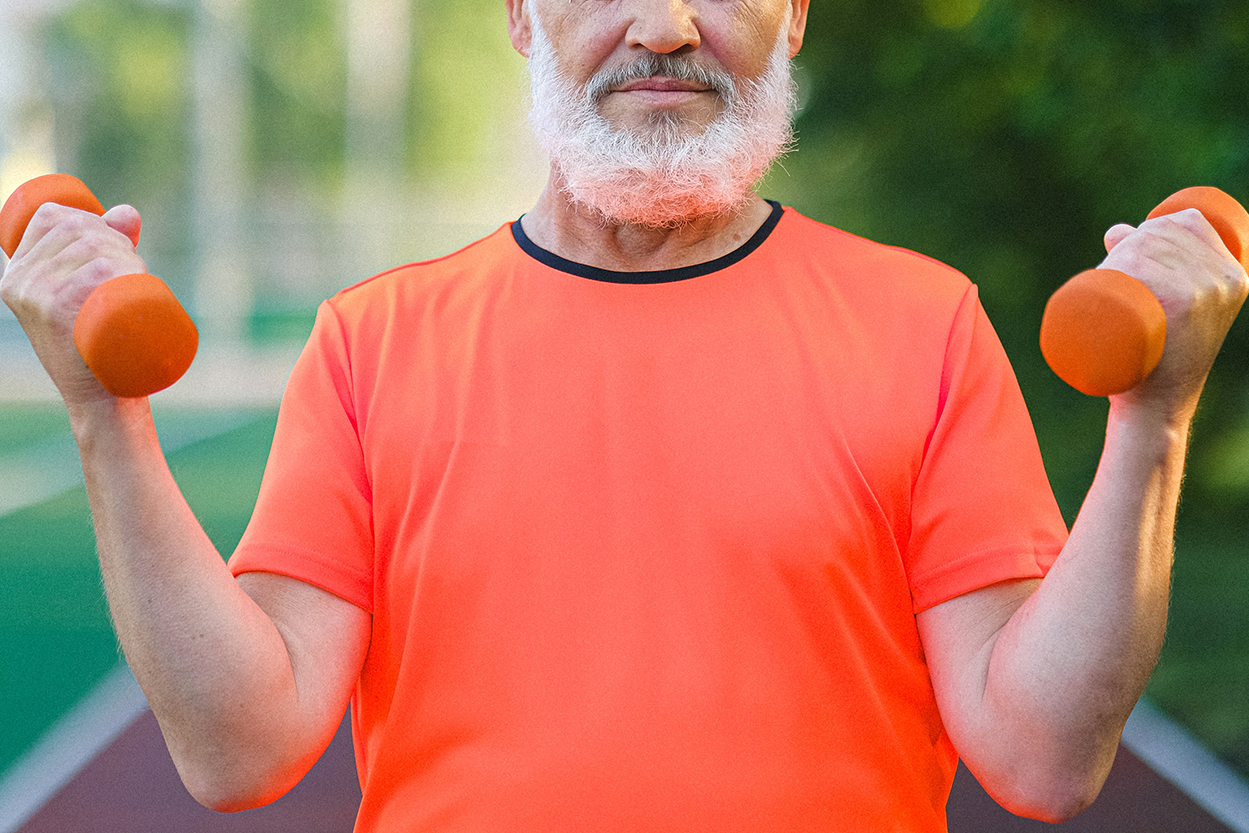 Our physical therapists dive into the importance of strength training as we age to maintain everyday functionality and independence.
As we age, strength training becomes vital for maintaining everyday functionality. Simple activities like walking up stairs, getting in and out of the car, carrying groceries, playing with grandkids, and stepping in and out of the bath tub all take a form of strength to do. By focusing on increasing or maintaining strength as we age, we can live life to the fullest.
Everyone starts somewhere, so do what you are comfortable with. It's important to note that during and after these activities, you may experience slight discomfort or soreness, but there should never be any pain. If an exercise causes pain, stop. To help move without pain, consider getting started with one of our physical therapists. 
Before adding strength exercises, aim for consistent activity. For example: walking, cycling, or swimming for 15-30 minutes daily. Then start adding in strength-based exercises using just bodyweight. Start with 10 reps of each exercise without weights. Once you feel comfortable with the movements, introduce light dumbbells or resistance bands. Aim to go through the workout twice, and if needed, use the back of a chair or a wall for stability.
Here are some exercise ideas for different muscle groups:
Lower Body:

Calf raises, squats, hamstring curls, lateral leg lifts, step ups

Back/Chest:

IYTW's, wall push-ups

Arms

: Bicep curls, tricep extensions, lateral/frontal raises

Core:

Standing Russian twists, alternating elbow to knee standing crunches
The best part is that all of these exercises can be performed at home, and you don't need any fancy equipment. Grab an extra can of soup or a jar of peanut butter as makeshift weights! While they might not feel heavy at first, after a few repetitions, you'll feel the burn 😉 So, get moving and enjoy the benefits of a healthier, stronger body!