Pain is not normal. You shouldn't have to just "live with it" or "work through it." Our therapists strive to improve mobility, restore function, prevent injury, and provide less invasive treatment options while reducing overall healthcare expenses and offering an individualized and custom treatment plan.
Direct Access
With North Dakota's direct access policy, most private insurance customers can be evaluated and treated by a physical therapist without having to see their physician for a referral.
Insurance Plan Participation/Participating Networks:
Physical Therapy is a well-covered service by most insurances. Many commercial insurance plans allow you to come directly to your physical therapist without a physician's referral. Each plan is different so it is best to call your carrier for plan details with questions or concerns. If you have Blue Cross Blue Shield of ND or MN or Sanford Insurance Plan, a physician referral is not required. Proximal 50 participates with the following:
INSURANCE PLAN PARTICIPATION
PARTICIPATING NETWORKS

Medicare
RR Medicare
Medicare Replacement Plans
BCBS (all states)
Sanford Health
Medica
Medica Prime Solutions
Tricare
ND Medicaid
VA
ND Workers Comp (WSI)
United Healthcare
Aetna
Coventry
First Health
Laborcare
Selectcare
Humana

Sanforad Health Plan Network Provider
Primecare Health Group Network Provider
Blue Choice members affiliated with PrimeCare
Select Choice members affiliated with PrimeCare
St. Alexius Medical Center/CHI members affiliated with PrimeCare
Mid Dakota Medical Group members affiliated with PrimeCare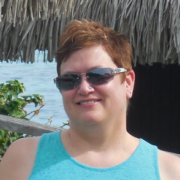 Claycee's thorough collection of background information, examination, explanation of options and course of treatment were amazing!

She described everything she was going to do, talked about how what she was doing was going to be helpful, and then explained how the exercises and stretches I would be doing at home would help me out.  I've never worked with a PT who was so clear and detailed.  I keep referring to her as an angel because I really thought I was going to lose my mind before she provided relief!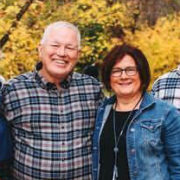 I seriously don't know where I would be without Proximal50. I would recommend them to everyone that is going through any procedure or treatment that requires physical therapy. Just a few months post knee surgery, I am walking without a limp for the first time in 2 years. I know my progress is because of Tana and the crew at P50.