Personalized health coaching for a complete lifestyle reboot to make the BIG change. One-on-one sessions in nutrition, exercise and wellness for a multifaceted approach to total wellness.
Customizable health and wellness plans ideal for:
Weight Loss
Chronic Disease Management Diabetes, Heart Disease, High Blood Pressure, Hormone & Metabolic Support.
Overall Health Improvement
Healthy Aging
Take your First Step:
Proximal Priority is customized to meet your needs and your goals with an individualized plan that fits your lifestyle. It's results without restriction. It's accountability & support from our team of wellness pros. It's meal guides and wellness education to empower you to take control of your health.
Plus Proximal Priority clients receive exclusive discounts on other programs & services:
A free 3 month gym membership (up to $150 value)
Discounted personal training packages
Discounted Proximal Pulse classes
Cost = $299
Call 701.751.2974 for a complimentary health assessment and more information on Proximal Priority or Start Your Wellness Journey Now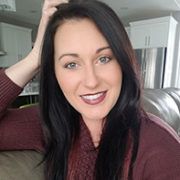 I don't care if it's diet, losing weight, wanting a 'pace' partner… Proximal Priority will get you there. I am in an amazing place now. Thank you Proximal50.