Proximal Priority is our signature wellness program that gives you a place to start; a fresh, new approach to weight loss; an action plan to managing a chronic condition; or simply a sustainable way to better health & wellness.
Proximal Priority is personalized health coaching with a customized wellness plan to meet you where you are at on your health journey. We work with YOUR needs and YOUR goals within YOUR lifestyle. It's personalized accountability to keep you on track so you never have to start over again.
Proximal Priority includes:
Two sessions with Vanessa Lennick, Registered Dietitian
Two sessions with Callie Stein, Registered Nurse
Four sessions with Lex Hubbard, Exercise Physiologist
Weekly journaling & accountability
Access to our online portal for resources, questions, & guidance
Priority-exclusive discounts on grocery store tours, personal training & Proximal Pulse
Cost: $99/month for 3 months | first 3 months includes a free gym membership
Proximal Priority ideal for YOU:
A place to start
Weight Loss
Chronic Disease Management Diabetes, Heart Disease, High Blood Pressure, Hormone & Metabolic Support.
Overall Health Improvement
Healthy Aging
Call 701.751.2974 for a complimentary health assessment and more information on Proximal Priority or Start Your Wellness Journey Now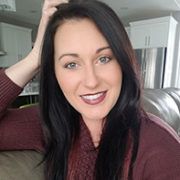 I don't care if it's diet, losing weight, wanting a 'pace' partner… Proximal Priority will get you there. I am in an amazing place now. Thank you Proximal50.