Proximal Priority
prox·​i·​mal   pri·​or·​i·​ty  | noun
A customizable wellness plan & personalized health coaching created for you, your goals, and your lifestyle.  
With a team of wellness professionals & flexible appointment options, Proximal50 gives you a place to start; a fresh, new approach to weight loss; an action plan to managing a chronic condition; or simply a sustainable way to better health & wellness.
Life-long, sustainable health is a journey and along with our support & guidance you have options of where to start and how to progress for a totally customized experience.
One-on-one appointments with our Wellness Professionals can be purchased one at time or as punch cards (cost savings + accountability) to meet your needs & goals.
Proximal Priority is ideal for:
A place to start
Weight Loss
Chronic Disease Management Diabetes, Heart Disease, High Blood Pressure, Hormone & Metabolic Support.
Overall Health Improvement
Healthy Aging
Call 701.751.2974 for a complimentary health assessment and more information on Proximal Priority or Start Your Wellness Journey Now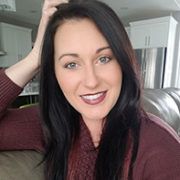 I don't care if it's diet, losing weight, wanting a 'pace' partner… Proximal Priority will get you there. I am in an amazing place now. Thank you Proximal50.