Personalized health coaching for a complete lifestyle reboot to make the BIG change. One-on-one sessions in nutrition, exercise and wellness for a multifaceted approach to total wellness.
Customizable health and wellness plans ideal for:
Weight Loss
Chronic Disease Management Diabetes, Heart Disease, High Blood Pressure, Hormone & Metabolic Support.
Overall Health Improvement
Healthy Aging
Take your First Step:
Proximal Priority is a multidisciplinary approach to wellness customized to meet your needs. It's results without restriction. It's accountability & support from our team of wellness pros. Meal guides and workout plans customized to meet your goals and your lifestyle. Results and lasting, life-long change.
Total Health Assessment + 2  follow-ups with Callie Stein, Registered Nurse
Nutrition Review, Meal Guide/Recipes & Action Plan + 2 follow-ups with Vanessa Lennick, Registered Dietitian
Wellness Vision Session + 2 follow-ups with Lindsey Peterson, Certified Wellness Coach
A free 3 month gym membership (up to $150 value)
Discounts on personal training
Cost = $299
Your Next Step:
Together, with your team of health professionals, we will determine your personalized wellness plan, follow-up sessions, and action plan that works with your lifestyle, your schedule, and your goals.
Call 701.751.2974 for a complimentary health assessment and more information on Proximal Priority or Start Your Wellness Journey Now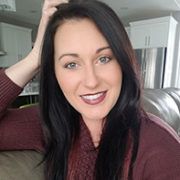 I don't care if it's diet, losing weight, wanting a 'pace' partner… Proximal Priority will get you there. I am in an amazing place now. Thank you Proximal50.