"I need to get healthy." 
"I want to lose weight…. exercise more… eat better."
But what about your mental health?
We can get stuck in our own head, but by talking through it with a third person who has absolutely no buy-in into your life, you can sort through some of the gunk and funk that might be keeping you stuck. Being stuck can stop us from reaching our physical health goals of eating healthy or losing weight.
By connecting the mind and body, a harmonized flow occurs when we notice a shift in our mindset and our goals become less intimidating or our motivation to reach them increases. It's important to remember that counseling doesn't have to be as scary as it sounds. At P50, we approach it with an open mind that not every client may need the traditional counselor so we incorporate more of an accountability coaching approach. With our approach in motivational accountability coaching, we work toward challenging thought processes that keep us stuck, establishing small practices in our daily routine that boost our mood, and notice a shift in our mindset that helps us reach our goals.
Schedule a consult with Brandi to learn more about Proximal50's counseling services. Call 751-2974 or email Brandi at brandi.schmidt@proximal50.com
Pricing
Package sessions can also be used for nutrition and other Proximal50 services such as personal training or nutrition services.
| | 15 sessions | 10 sessions | 5 sessions | 1 session |
| --- | --- | --- | --- | --- |
| Member | $484 | $340 | $180 | $40 |
| Nonmember | $550 | $390 | $210 | $46 |
| | | | | |
| | | | | |
_____________________________________________
________________________________________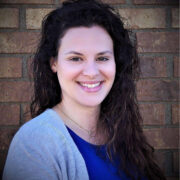 Brandi Schmidt
M.S., LAPC, LAC
Brandi holds a master's degree in counseling. She works with individuals who experience mental health and addiction concerns from a variety of backgrounds to include incarceration, military, homeless, and just everyday people trying to find the best versions of themselves.
Brandi takes a person-centered and psychodynamic approach to therapy to meet the client where they are at by safely guiding their journey. She has a vision to combine mental health with physical health and is currently working toward obtaining a certification as a yoga teacher to implement trauma yoga therapy in the future. Additionally, she works full time in private practice. Brandi is a veteran and serves with the North Dakota National Guard as public affairs mass communications sergeant. When she's not seeing clients, Brandi enjoys working out, yoga, reading, traveling, and spending time with loved ones.