Each session includes 4 in person classes – Mondays & Wednesdays at 10:30am.
Session 1 – June 12, 14, 19, 21

Session 2 – July 10, 12, 17, 19

Session 3 – August 7, 9, 14, 16
Pricing is per child with a discount for multiple children in the same family. Maximum of 3 kids per guardian.
Member/Nonmember
Child 1: $30/$40
Child 2: $25/$35
Child 3: $20/$30
We're Changing
the narrative

Exercise is NOT a chore, a punishment, only for athletes, or about how our body looks. It is about being healthy, strong, and capable of doing the things we want to do. The goal with P50 Unstoppable is to introduce exercise as fun and empowering. To help kids see what their bodies are capable of and how it feels to finish a class, do something hard, or challenge yourself….
What it feels like to be UNSTOPPABLE.
Introducing kids to exercise and learning about the why and how early on sets them up for success as they get older. Knowing why we would do a squat and how to do it correctly builds both knowledge and confidence around exercise.
This program will run multiple times throughout the summer in order to provide flexibility – we know how busy summers are!
Each session of Unstoppable Kids will be 2 weeks long. If the first session doesn't work out for you, you have plenty of time throughout the summer to catch another session.
Classes will be an hour long and include a warm-up, an exercise of the day, demonstrations, practice, a workout and cool down. It is designed for children by our Exercise Physiologists so you can feel confident that it is all age-appropriate with the right amount of breaks.
Each session will include 4 in person classes – Monday's and Wednesday's @10:30am – with an option for at-home exercises/workouts. (Watch for drop-in, single classes on evenings and weekends throughout the summer)
This is for ages 8-12/13. We know there is a big difference from a 13 year old to a 8 year old so please make sure your child(ren) would enjoy attending a program like this. It is meant to be fun and an introduction to common exercises and workout types – it is not an athlete conditioning program. If you have questions, please let us know as we are more than happy to discuss if this is right for your child.
Registration is limited and a parent/guardian (age 16+) is required to DO the entire class too.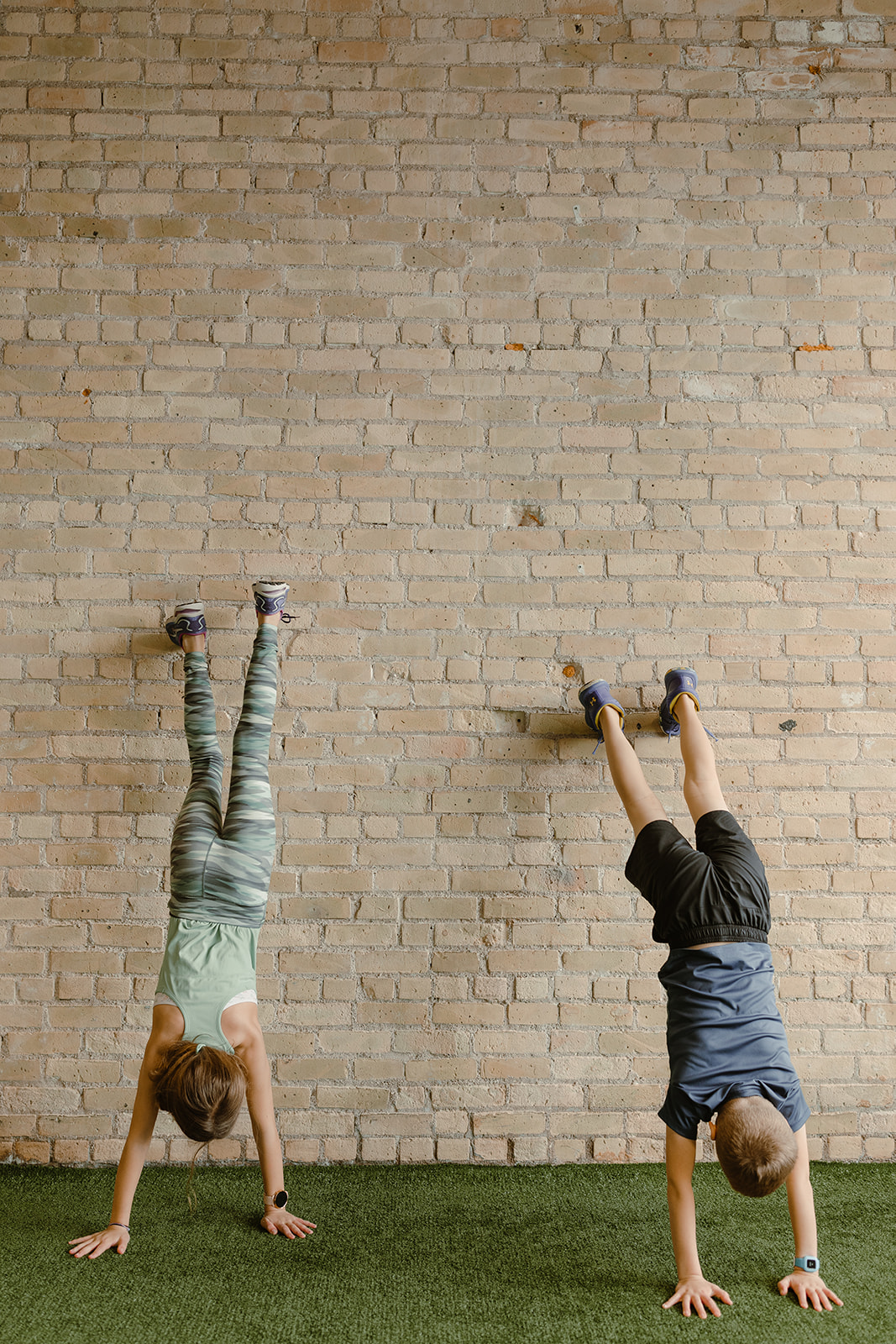 it's time to feel unstoppable.