Get a comprehensive snapshot of your current state of wellness with a DEXA scan. It's a better measure of total health recording your body composition, Resting Metabolic Rate and bone density.
DEXA shows you exactly where you're holding excess fat, giving you the most accurate measurement available. It also can tell the difference between your essentail fat and fat that is dangerous to your health.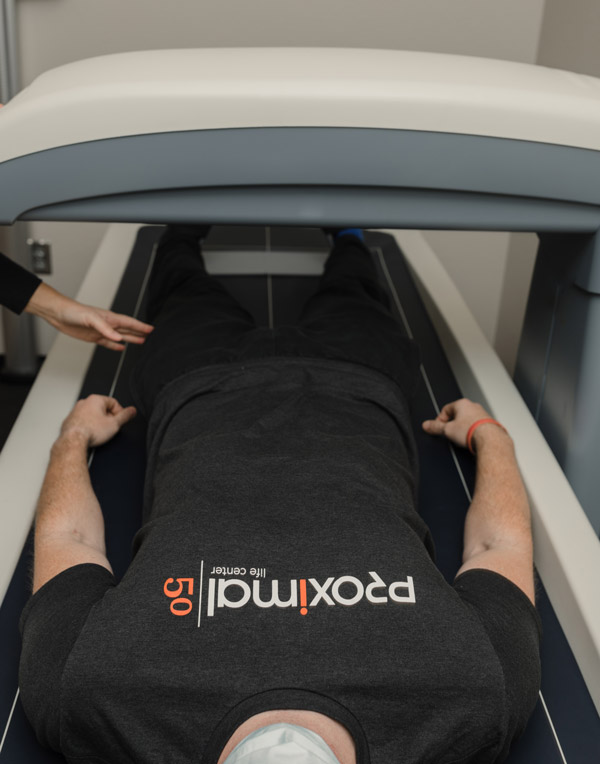 COMPOSITION
Understand what's realistic for your body. Simply aiming for less numbers on the scale or less of a body fat percentage is not the goal.
BONES
DEXA can show you bone mineral density. Which can help those with osteoporosis or osteopenia.
CALORIES
Your RMR is included so you'll know the minimum amount of calories your body needs to function. Consuming less or more can negatively impact health.
With DEXA you can set goals and track progress better than stepping on a scale. After your scan you'll receive an personalized interpretation of your results and a customized action plan to help you get where you want to be.
Real, sustainable results take time so follow-up scans are done every 6+ months and is best measured within 6 – 12 months.
DEXA uses very low-dose radiation.