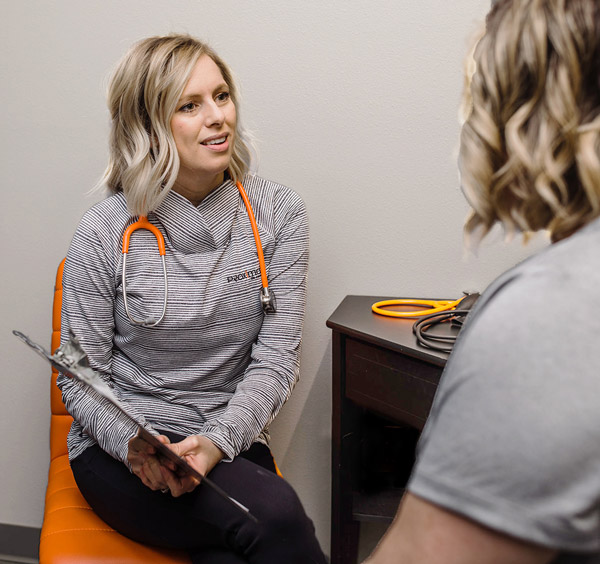 We're here for whatever you need. Wellness is more than just exercise, so we've assembled a team to support your whole health. Whether it's a custom workout plan, complete meal plan or just high-five as you come in to do your thing in the gym — we've got you.
From a registered nurse to a licensed counselor, our team of wellness professionals will help you find your best self.
We can get stuck in our own head, but we can help. Being stuck can keep you from reaching your physical health goals. With our licensed counselor we can help work through whatever life throws your way.
Counseling doesn't have to be scary. We approach it with an open mind that not every client may need the traditional counselor so we incorporate more of an accountability coaching approach.
With motivational accountability coaching, we challenge your thought processes that's keeping you stuck. We'll establish small practices in your daily routine to boost your mood, shifting in your mindset to help reach your goals.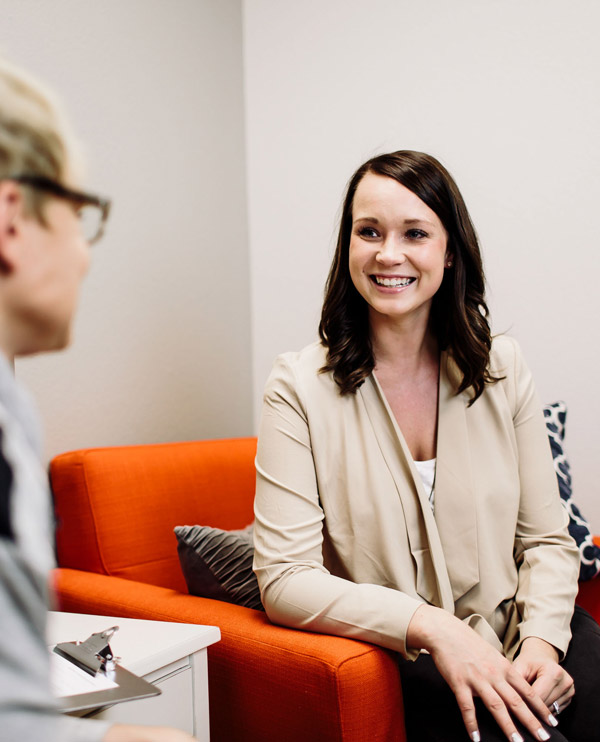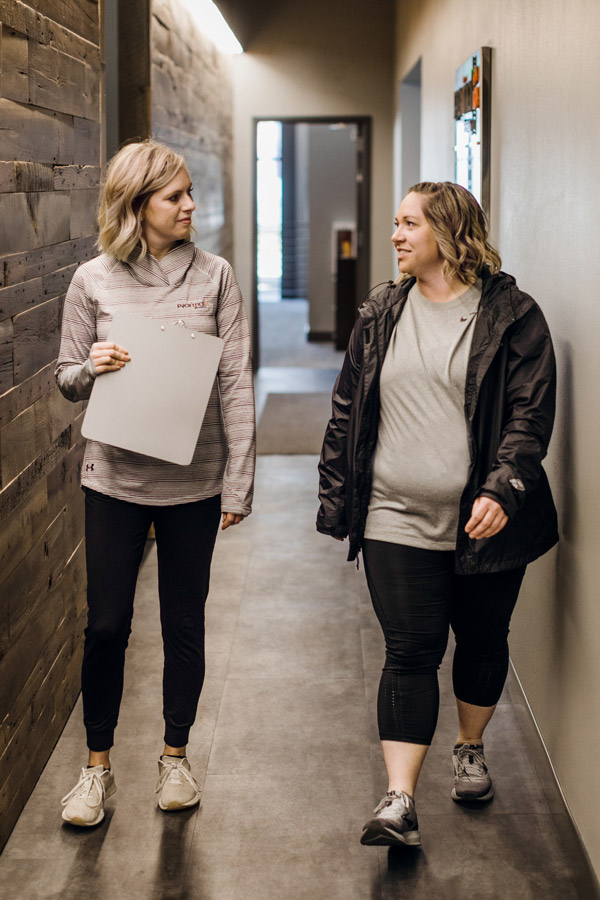 Take it to the next level with the help of a registered nurse. Focusing on customized care and by using a holistic approach, we can improve health outcomes while reducing cost.
Our Registered Nurse will use your stats and work with you to define your goals and support you throughout your journey. Through making these behavoir changes we will help you reach or maintian total wellness.
Not sure how to take advantage of our team of wellness professionals? Our wellness coordinator is here to help. Each membership includes a complimentary consult to help you get started.
M.S., LAPC, LAC
Brandi takes a person-centered and psychodynamic approach to therapy to meet the client where they are at by safely guiding their journey. Combining mental and physical health, Brandi has implemented trauma yoga therapy with her clients.
Additionally, she works full time in private practice. Brandi is a veteran and serves with the North Dakota National Guard as public affairs mass communications sergeant. When she's not seeing clients, Brandi enjoys working out, yoga, reading, traveling, and spending time with loved ones.
BRANDI SCHMIDT
CHECK OUT OUR TEAM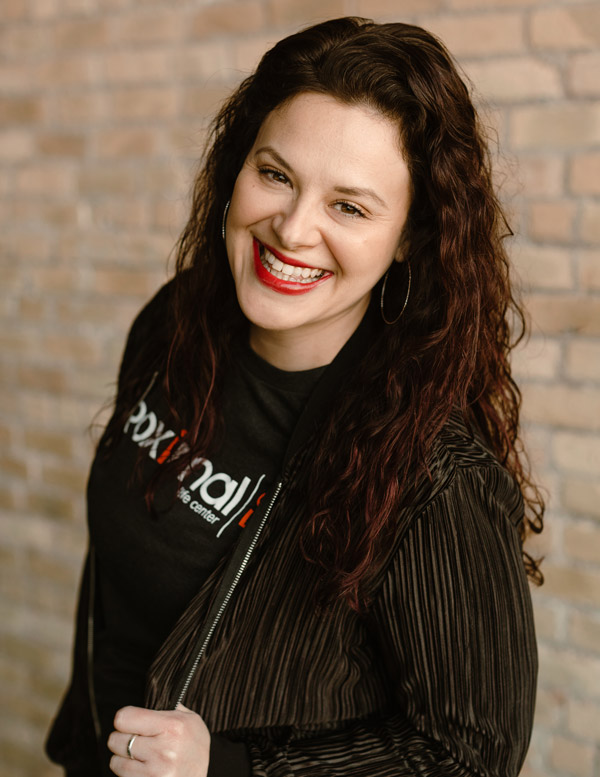 RN
Callie, a native of Bismarck, received her Bachelor of Science degree in Nursing from the University of Mary. Callie's professional background includes oncology, adult, and neonatal intensive care, and chronic disease health coaching.
Callie is also a Registered Nurse in the North Dakota Army National Guard. As the Wellness Nurse Coordinator, Callie's goal is to provide integrative and progressive care to her patients.
Callie has four little boys at home that keep her quite busy. She loves reading, makeup, cooking, traveling, biking with her family and crafting homemade decor for her house.
CALLIE STEIN
CHECK OUT OUR TEAM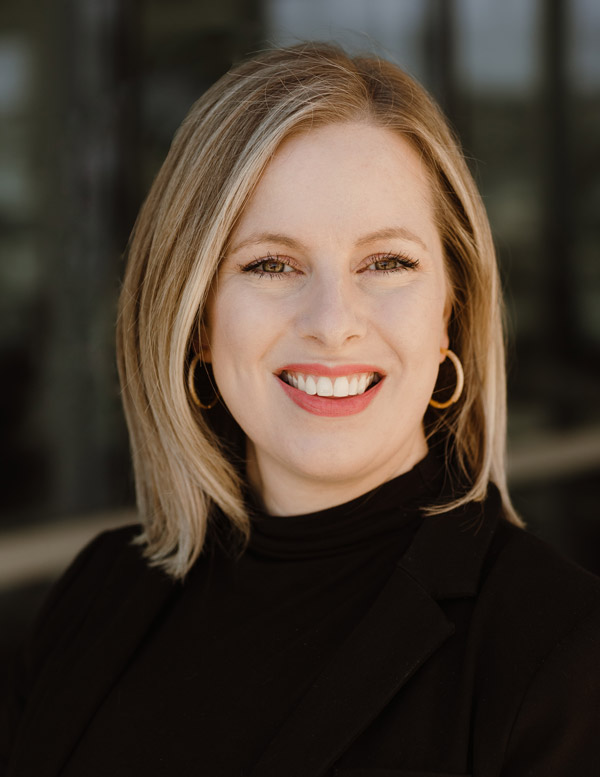 Licensed Professional Counselor
Liz had made full circle around the United States before landing in Bismarck to finish her college volleyball career at UMary. After graduating in 2018, Liz decided to stay in Bismarck to pursue a Masters in Science for Clinical Mental Health Counseling.
As a self-described sports fanatic and former volleyball player for Team USA, Liz is passionate about serving athletes. With her experience in crisis response, trauma work, and an emphasis on emotion-focused individual therapy, she just really loves to work with anyone wanting change or needing help!
Not only is Liz a busy full-time LPC, she's also a mom of two young kids, and a wife. She enjoys playing board games and hosting big game nights at their home (with a specialty of pinochle.) When you see Liz in the gym, say 'ciao' and you can hear more about the summer she played for Team USA!
LIZ CHRISTMANN
CHECK OUT OUR TEAM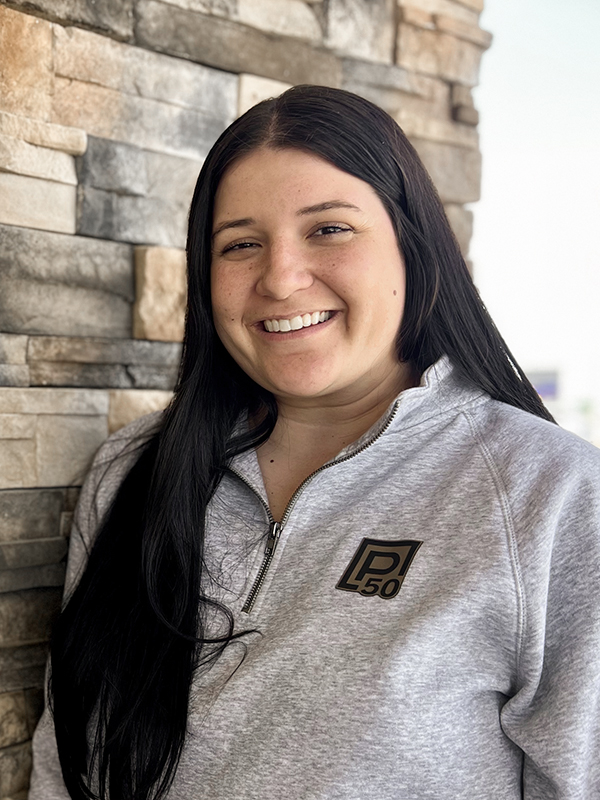 WELLNESS PRICING
Sessions can be used for nutrition, counseling or personal training.